Sketch up of our redesign proposal
Our final solution:
We added two icons:
1. An informational button that will allow new users to understand the available functions of the command center
2. A customize button that allows users to made immediate changes to the shortcuts on the command center
With the addition of these two icons, we managed to maintain the simplicity in appearance while also offering more discoverability for the user.
Demonstration of customization of command center screen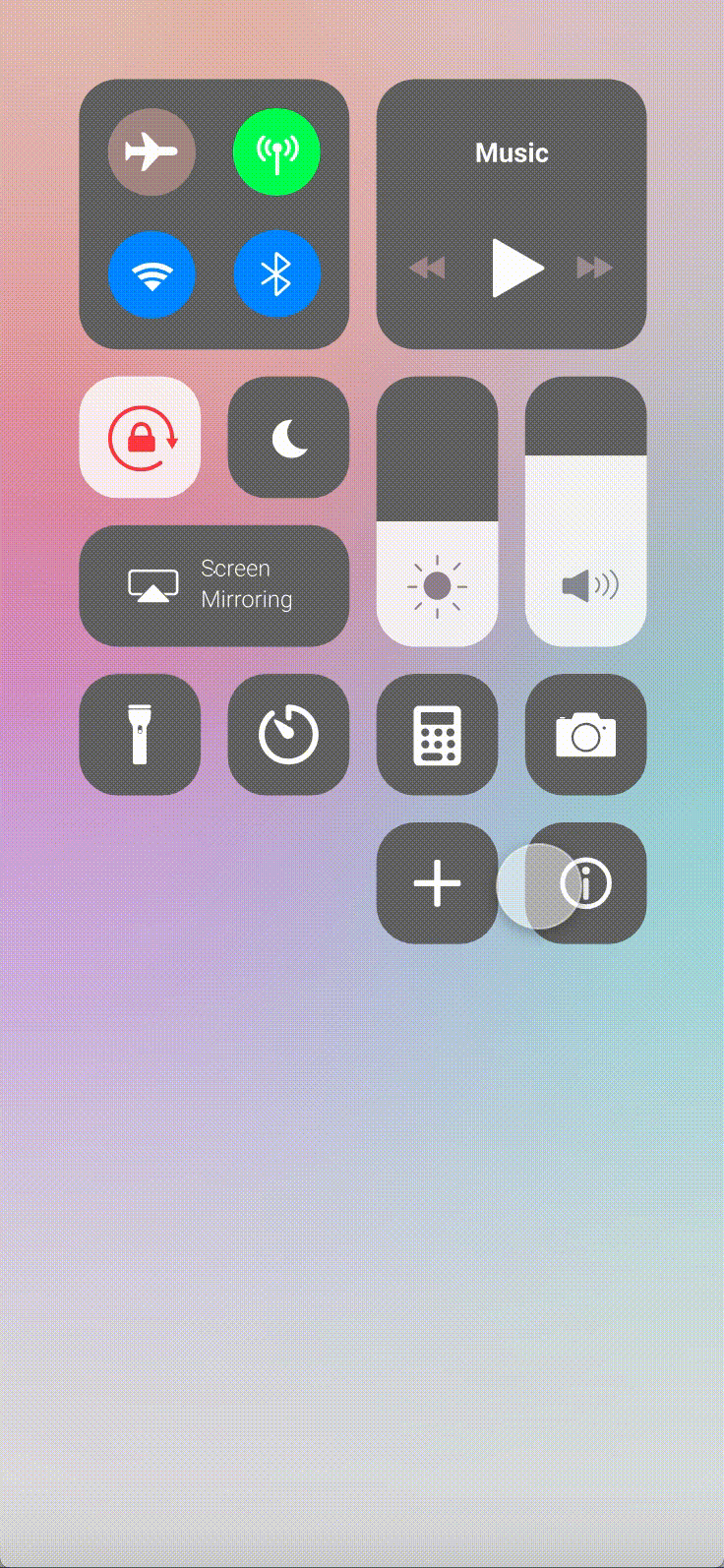 Demonstration of tapping open the information center